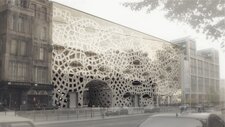 name:
smart masonry
status: Master Thesis Project DIA Hochschule Anhalt
location: Berlin, Germany
function:

workshops, ateliers, gallery



architectural design: Dmytro Zhuikov, Arina Agieieva
advisors: Krassimir Krastev, Joris Fach
book: issuu
year: 2015
The Smart Masonry is a structural design and a construction method, based on traditional masonry techniques. It deploys the
digital optimization to minimize dead-weight of the skeleton and the robotic construction technique to assemble complex geometry.
The proposed method is linked to the purpose and place of the building- Makers Center in Berlin. The machinery , which used
for the construction of the building, will be preserved as its a core and will drive its the main function.

The structural concept represents one seamless mesh, instead of walls, columns, beams, etc. It is designed as a minimal surface,
whose stress-pattern is optimized and materialized as a load-bearing pattern.

The construction method mixes advantages of 3d printing and large prefabricated elements. The robotic construction station
with robotic arm manipulators allows to build a complex geometry floor-by-floor. It is compact and labor-effective comparing
to traditional methods, and fast comparing to 3d printing.

The discretization of the load-bearing skeleton is implemented with unique concrete elements, whose geometrical and material
properties are varied gradually regarding local structural demands. ''Positive Casting'' is a new resource-effective technique.
It was elaborated in order to produce above mentioned unique
elements.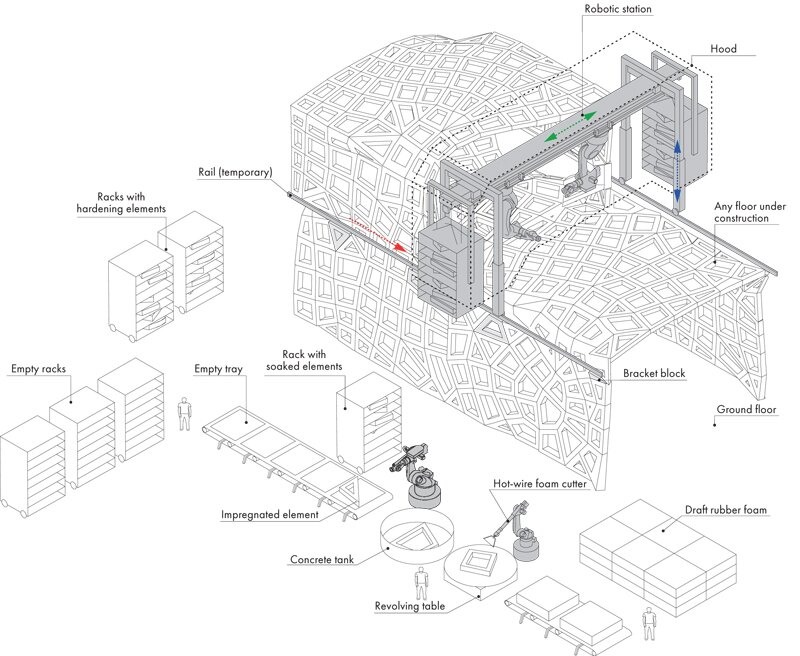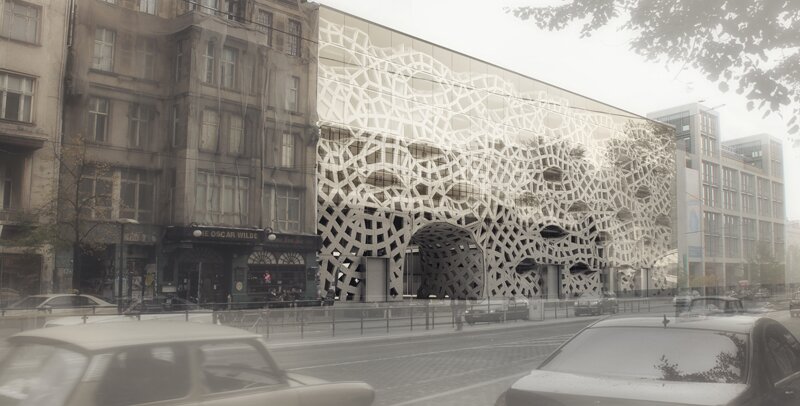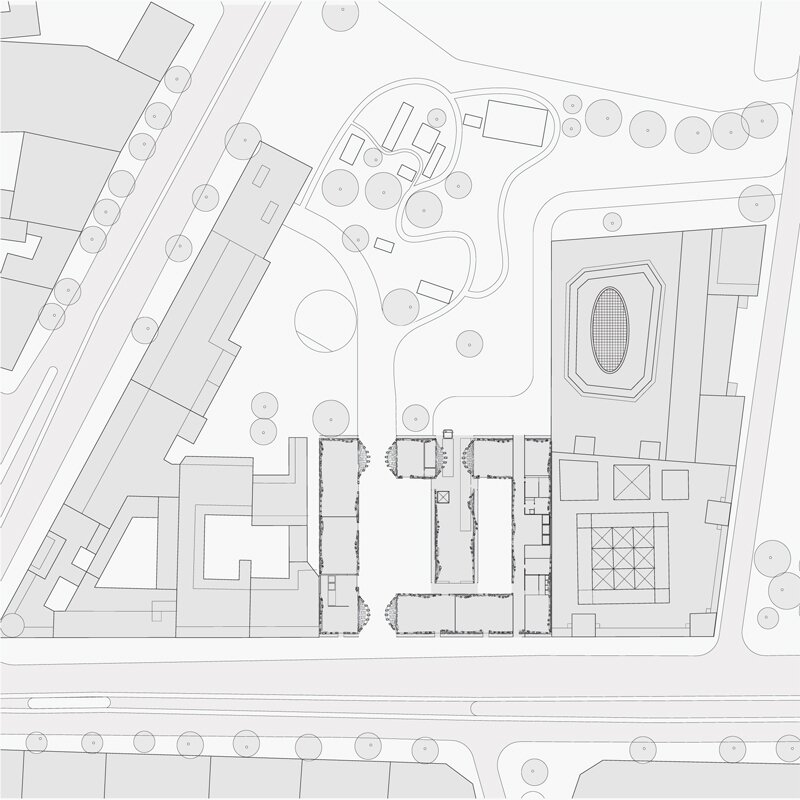 masterplan
plan of typical floor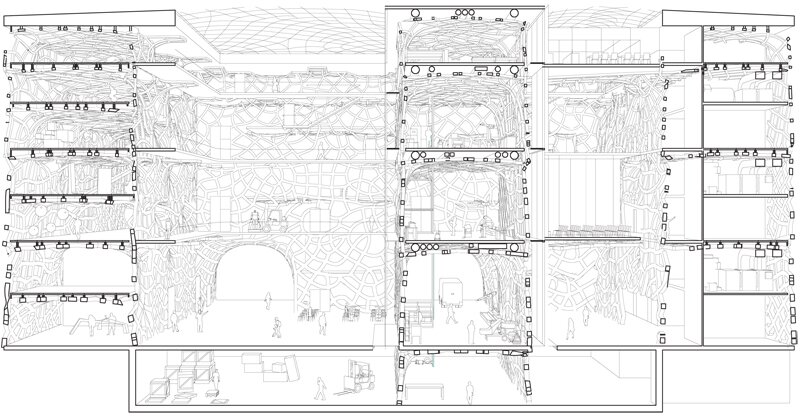 anatomic section

Friedrichstraße facade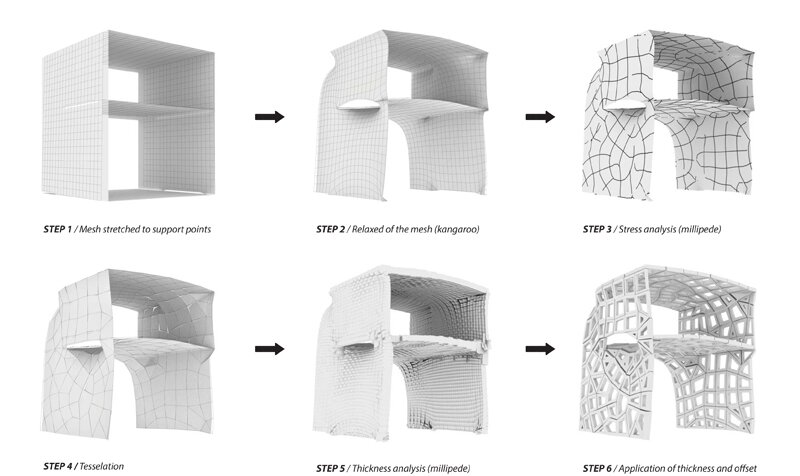 digital optimisation